Cosmetic Dermatology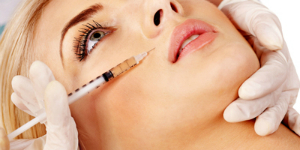 Cosmetic dermatology
Cosmetic Dermatology is the natural evolution of medical dermatology. Its primary value is to convey a sense of vitality. When you look glowing and healthy, you simply feel better. That makes you more productive socially and in business settings. In today's society, there is simply no reason to apologize for wanting to look your best. In Dr. Debra Walton's hands, you may be assured that the aesthetic aspects of skin treatment will never be at the expense of skin health. Our services in cosmetic dermatology simply help you maintain the wellness of your mind/body connection.
Customized skincare:
Dermal fillers (Restylane and Juvederm to add volume to your face.
Neuromodulators (Botox and Dysport), to relax muscles for a refreshed appearance
Non-Surgical Skin Tightening and Lifting
Chemical peels to refine skin's texture and tone
Acne Scars
Fat Reduction
Laser Rejuvenation
Hand Rejuvenation
Stretch Marks
Personalized skin care products from Dr. Debra Walton's own label.